Ah, Christmas! How exciting is the build-up to this time of year? It may well have been a stressful year, but it doesn't have to end as a stressful one. Depending on where you are in the world, you may be hosting Christmas this year and if you are, you need to think about getting your home ready for the season. The house you are in is the hub of the Christmas season and it should feel like one. You should be able to look around your home and see the tree, lights and people and feel content that you have got the decor and the Christmas feel right. So, I've put together some of the best ways that you can get your home Christmas-ready! Let's take a look:
How To Organise Your House For Christmas
Move The Clutter
You need to make space for the Christmas tree and all the decorations you plan to put out. If there are to be people moving in and out of your space, clearing back to clutter is smart to avoid accidents, too. There are plenty of ways you can remove the clutter from the house for the season, and it includes the following points:
Clear out the countertops in the kitchen to make room for additional serving dishes and plates. You need to move out the appliances you rarely use, too, so that you have space for everything else.
Go through the cupboards and refrigerator so that you can get rid of food that's out of date and make space for yummy Christmas eats.
Donate the old clothes, shoes and coats to get some space set up in the cloakroom.
Decorate All Of The Main Spaces
Christmas decorations do not need to be over the top and Father Christmas doesn't need to vomit all over your house to make the house look beautiful. You can grab an order from Fig and Bloom and set up some beautiful indoor plants in the entryway. You can even get a real Christmas tree set up to make the home smell amazing! The more you consider your indoor Christmas tree, the more you're going to want another one. Have a fake tree for upstairs hallways and a real one for the main living space. Focus on the smaller items, like switching out the cushion covers for plaid and Christmas-themed options. Set out a Nativity if it floats your family boat. You could even decorate with garlands and mistletoe bunches. Don't forget to add some stockings by the fireplace and fairy lights inside and outside the house.
Stock Up The Food
Getting the house ready for Christmas has to involve food and drink. You want to make sure that guests will be happy when they eat at your home, and that means being able to serve them drinks when they want them, and having snacks when they want them, too. Christmas sales are aplenty in the lead up to the break, so take advantage of them, especially if you are hosting a large group. The non-perishable items should be bought as far in advance as possible, with the perishable items the few days before the big Christmas lunch. Setting aside a budget and scheduling deliveries is important so that you don't miss out on any of the delicious Christmas options.
Bulk Your Meals
It is really stressful to make a large Christmas meal for the family. If you don't plan to host a potluck and ask everyone to contribute, you need to consider bulk cooking and freezing some of the meal. Make the stuffing balls in advance and freeze them on a tray before transferring the frozen balls to a bag. You can do the same with blanched veggies and even casseroles and soups. You know how much prep goes into making casseroles and soup, so give yourself a break and freeze it. You can always defrost and reheat! Be careful with cooking meat and freezing it, though!
Make Space To Wrap Gifts
While you're busy getting your home ready, you need to make room to wrap gifts. Sitting on the floor can hurt your back long-term, so think about making room on the dining table or at a surface level with your waist. You can add a caddy to the side of the table for labels, a pen and sticky tape. You can also keep rolls of gift wrap underneath the table in a basket so they are ready to grab. Obviously, you'll have epic places to hide all of the gifts, but the point is that you need to get organized. Christmas needs to be organized enough that you're not wrapping gifts at midnight the night before!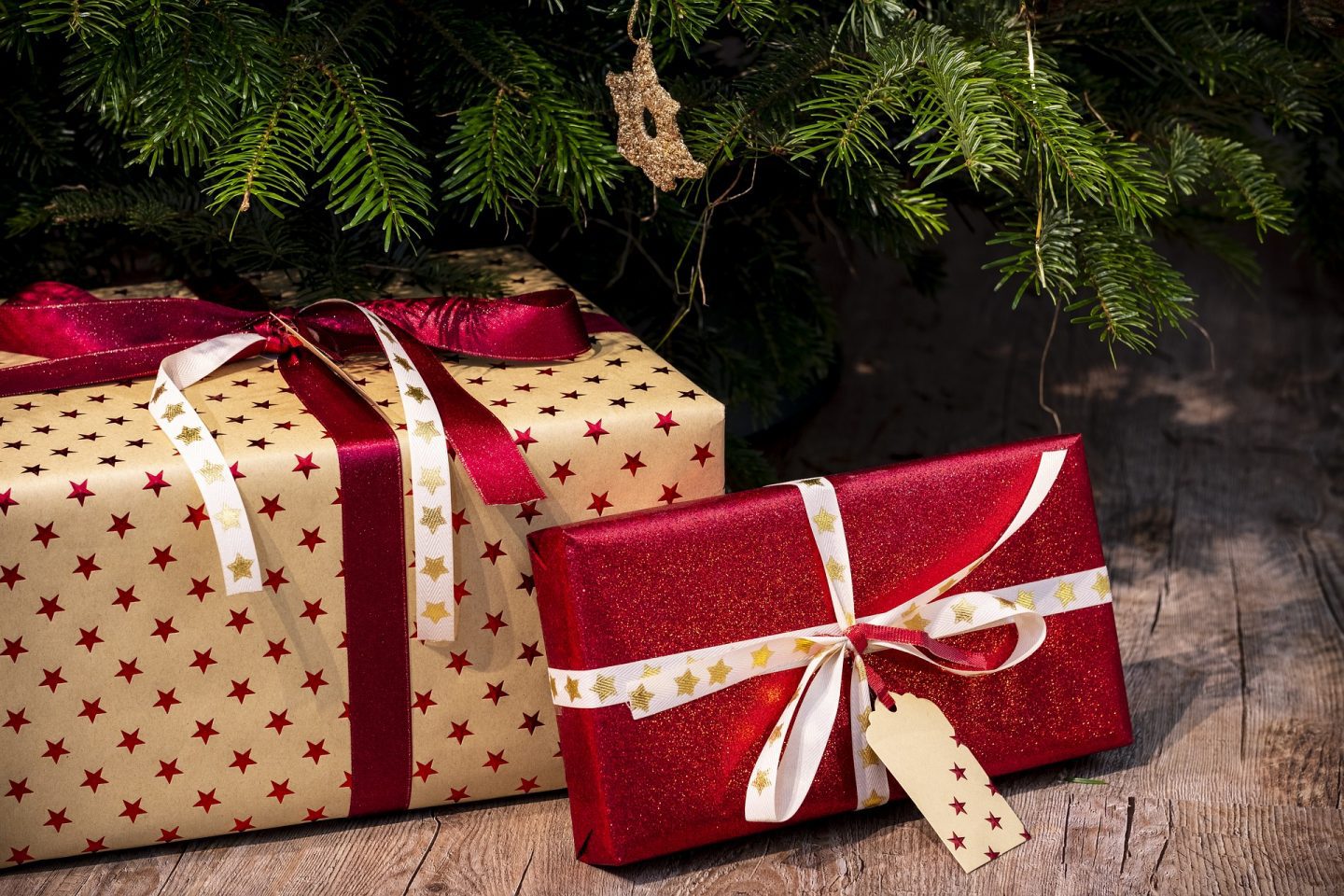 Call A Cleaner
One of the best Christmas gifts you could give yourself is a cleaner! The few days before Christmas are exceptionally busy, but if you know that you can get a cleaner in, you can bet that your home is going to be spic and span and you've taken the load off your shoulders. Yes, you can clean the house to your own standards, but where is the time? Guest rooms need to have fresh linens, the furniture should be cleaned properly and the bathrooms need a deep clean. You could go very Christmassy with this one and choose to add festive bed linens across every room in the house.
Make The House Cosy
You have guests coming to your house, so you need to make it feel welcoming and warm. You've already added the fairy lights in the front hall or around the door, but what else could you do? The house is going to smell amazing with the cooking food and the Father Christmas cookies you made, but you could also make a delicious pot of mulled wine or "stovetop potpourri" for a delicious smell flowing through the house. All you need is water, cranberries, orange, cinnamon and vanilla. When you boil it up and reduce it to a simmer, the whole house will smell delicious. Most of these ingredients will already be in your store cupboard, and it's the first thing people will comment on when they reach the front entrance.
Decorate The Outside
Outdoor decorations are not for everybody, but you want to make your home look welcoming. Rather than paying out for tons of wreaths and lights, think about a wreath that is lit and ready to go when you hang it up. You can replace the summer flowers for winter flowers and the hanging baskets can be decorated with tinsel for a little sparkle. Add some pine cones to the front paths and evergreen sprigs are going to really set the whole look off. Holiday planters are another option, and Fig and Bloom indoor plants will round it all of together!
Make a Plan
The last thing to know about getting your home ready for Christmas is that you need a plan in place. You have people coming and you need dates and times set in stone so that everyone is in when they should be. Do a once-over of the house to know if there are any last-minute upgrades you need to make, from boiler repairs to plumbing repairs. If you've hosted a Secret Santa, you can get a bowl of names ready to choose from and everyone can swap gifts!
Your home should be comfortable and cozy for the whole house this Christmas, and now you know how to do it so that it remains as festive as possible for the month.
This is a collaborative post.
Please note this post may include some affiliate links. This has no effect on you - to find out more please check out the disclosure