The sound of jingle bells is just around the corner and we all have Christmas on our minds. We love to get into the Christmas spirit from the 1st of December and pull out all of our Christmas stories and music.
This year we are excited to have our Yoto to play Christmas songs and audiobooks on, and a Yoto Mini that is more portable so we can take it with us to spread the Christmas cheer. With so many to choose from it can be hard to decide on the best Christmas Yoto cards, and so below I have some of our favourites.
If you've never heard of the Yoto Mini then read my full review to learn what it is and what it can do. There is also the Yoto Player 3rd Generation released this year to consider too.
The Best Christmas Audiobook Yoto Cards
Kids can listen to Christmas stories whenever they want with these Christmas audiobooks. Pick one of the individual cards or get a Yoto Christmas story card bundle and get in the Christmas spirit.
The Christmasaurus Collection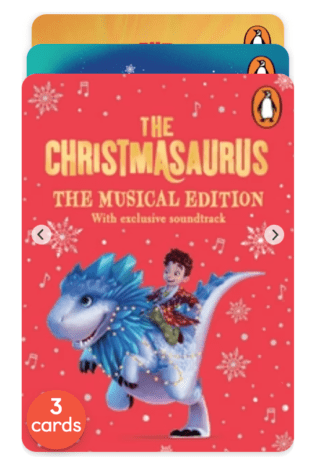 3 cards from the popular Christmasaurus series, packed with fun and adventure. With a total run time of almost 19 hours it is great value for money.
Age: 0-8
Run Time: 18hrs 53m
A Christmasaurus Carol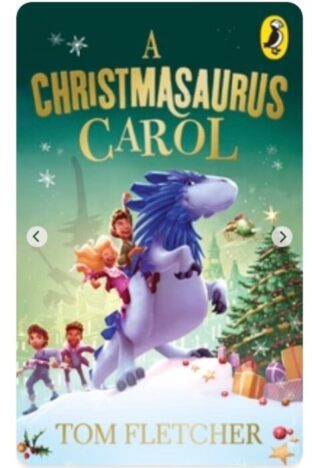 The latest in the Christmasaurus series. Join William, Santa and the Christmasaurus on their quest to save Christmas from Ebenezer Scrooge.
Age: 9-11
Run Time: 4hrs 30m
Christmas Stocking Fillers Bundle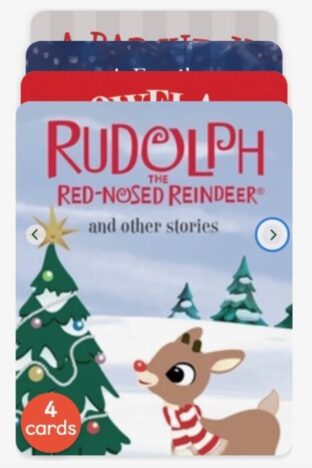 Another bundle of cards so you can get the most for your money. This pack contains 4 different Christmas themed cards with stories and songs, aimed at younger children.
Age: 0-5
Run Time: 3hrs 38m
Advent Stories
A story every day in the countdown to Christmas. Advent stories is aimed at children 4 and above for slightly more grown up Christmas tales.
Age: 5-8
Run Time: 1hrs 30m
Father Christmas Needs A Wee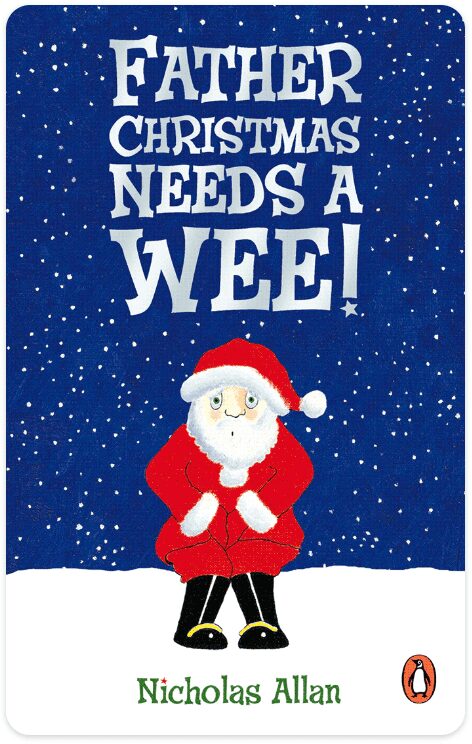 Father Christmas is desperate – after all the drinks the children have left out for him he needs to go for a wee! A silly story fully of toilet humour.
Age: 5-8
Run Time: 13m
Christmas Treats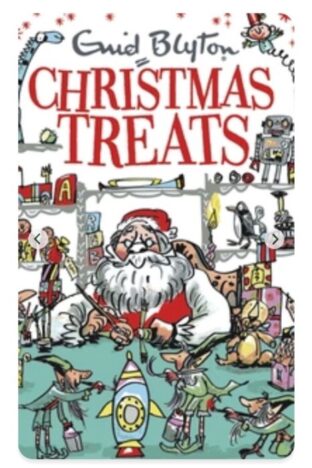 29 Christmas stories by Enid Blyton. Visit Santa's workshop, hang up your stocking, help two naughty goblins make a Christmas pudding and so much more.
Age: 5-8
Run Time: 4hrs 41m
A Bad Kitty Christmas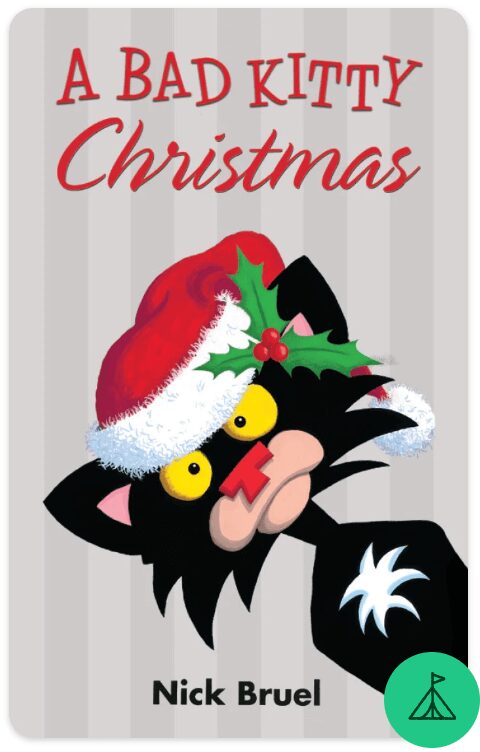 Follow Bad Kitty as she runs across town and makes a new friend. A rhyming story for young children.
Age: 0-5
Run Time: 11m
Included in the Stocking Filler Bundle
The Best Christmas Songs Yoto Cards
Prepare for a sing song with these Christmas song Yoto cards. Full of classic Christmas music, you will love listening along with the kids.
A Christmas Selection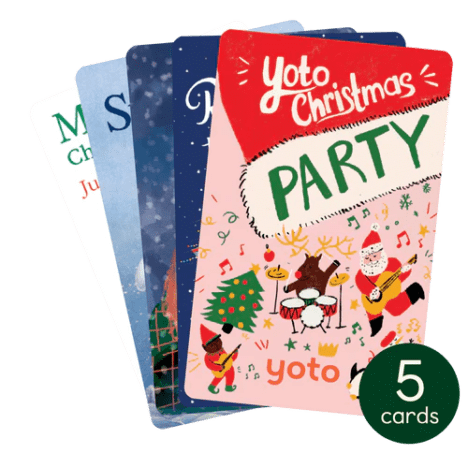 A bumper pack of 5 cards full of festive cheer. There are 3 song cards and 2 story cards – everything they need for the whole advent period.
Age: 0-12
Run Time: 4hrs 40m
Snowflake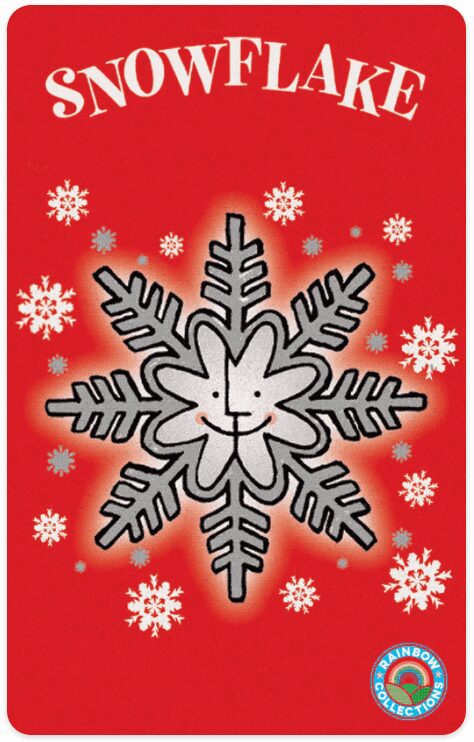 10 classic Christmas songs that the whole family will know – perfect for a festive sing-a-long.
Age: 0-8
Run Time: 39m
Included in the Stocking Filler Bundle
The Snowman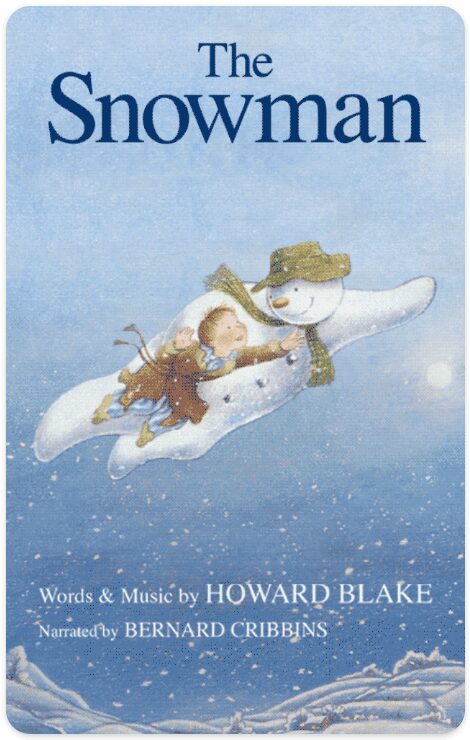 The classic Snowman tale, with it's well known soundtrack. 51 minutes of beautiful music and the story of a boy and his snowman.
Age: 0-8
Run Time: 51m
Included in the Christmas Selection
Solo Piano Christmas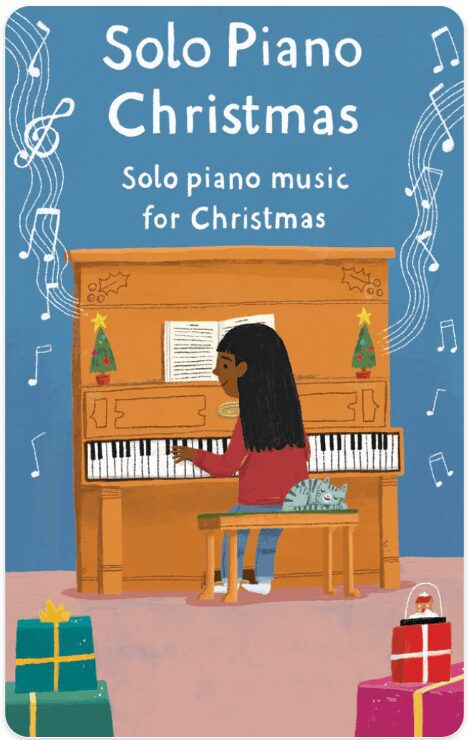 For a more soothing soundtrack then Solo Piano Christmas has 10 beautiful Christmas songs to help children relax and unwind. Perfect for drifting off to sleep to.
Age: 0-12
Run Time: 47m
Looking For More Ideas For Kids At Christmas?