AD | PR Products
Over the last few years we have been exploring the UK more than ever. When the children were young it was easy to put them in the car, usually finding that they'd sleep for the majority of the journey. But alas, they've had the audacity to grow up and so we've had to get more creative with ways to make travelling with kids fun.
Screen Free Entertainment For Travel
I live in fear of the children getting travel sick, and so I am always reluctant to give them books or screens when we are travelling. When the boys got a Yoto last year we could immediately see how great it would be for travelling.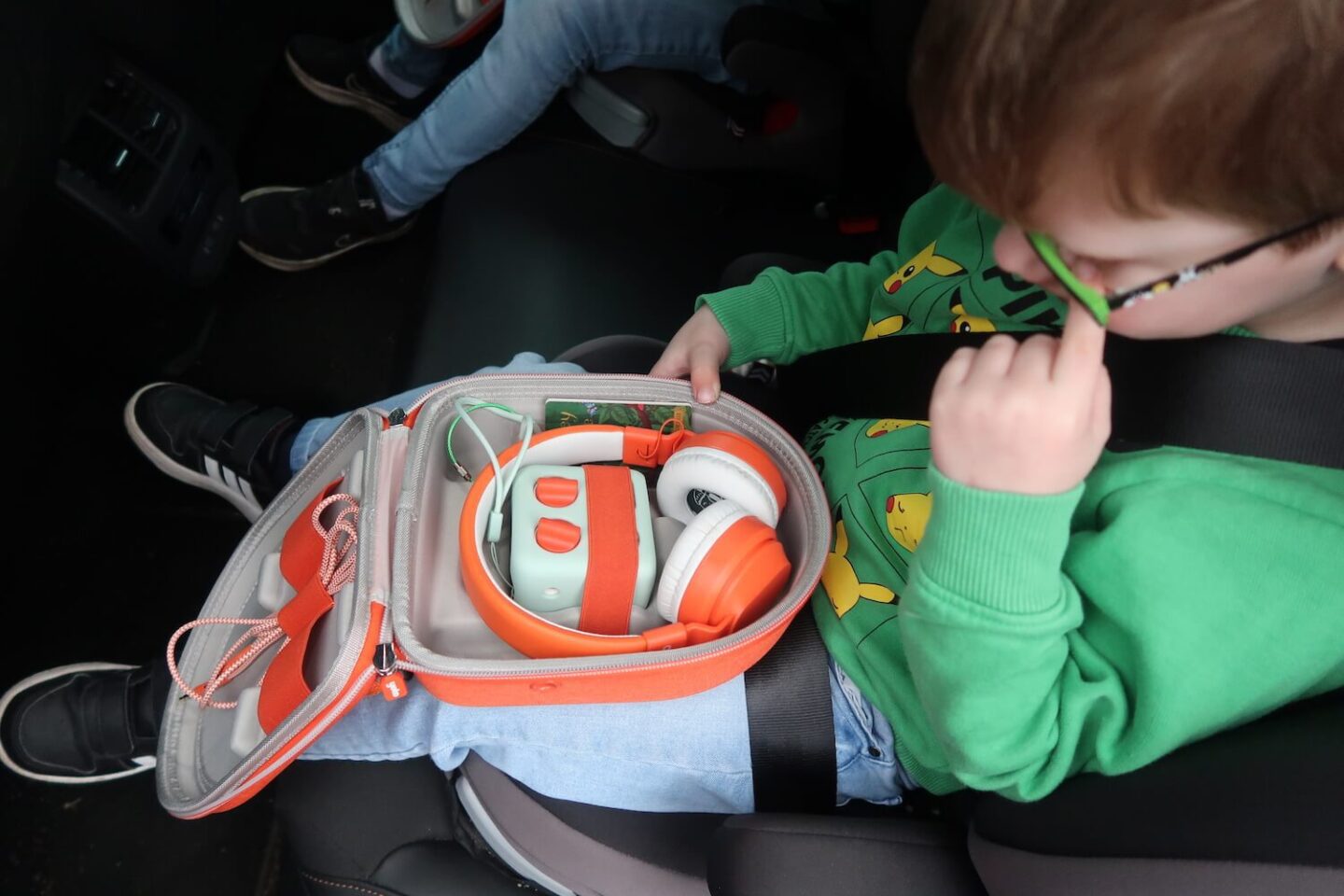 Not sure what a Yoto is or how it works? Check out my Yoto Mini review for more information
So far we have used Yoto's at home, in the car and on the train. It's changed the travelling experience for us from loud to rather quiet at times. While I do love chatter and singing together in the car, it has been so nice to have peaceful moments where we can talk as grown ups while the kids are entertained.
Yoto Or Yoto Mini For Travel?
You can actually use either the original Yoto or a Yoto mini for travelling. Both work in the same way when not connected to the internet. However, the Yoto mini is designed for taking out and about and it shows. The Yoto mini has a longer battery life which is better for on the go when you might not have access to charging points. It is smaller and more compact, making it better for tossing in a bag.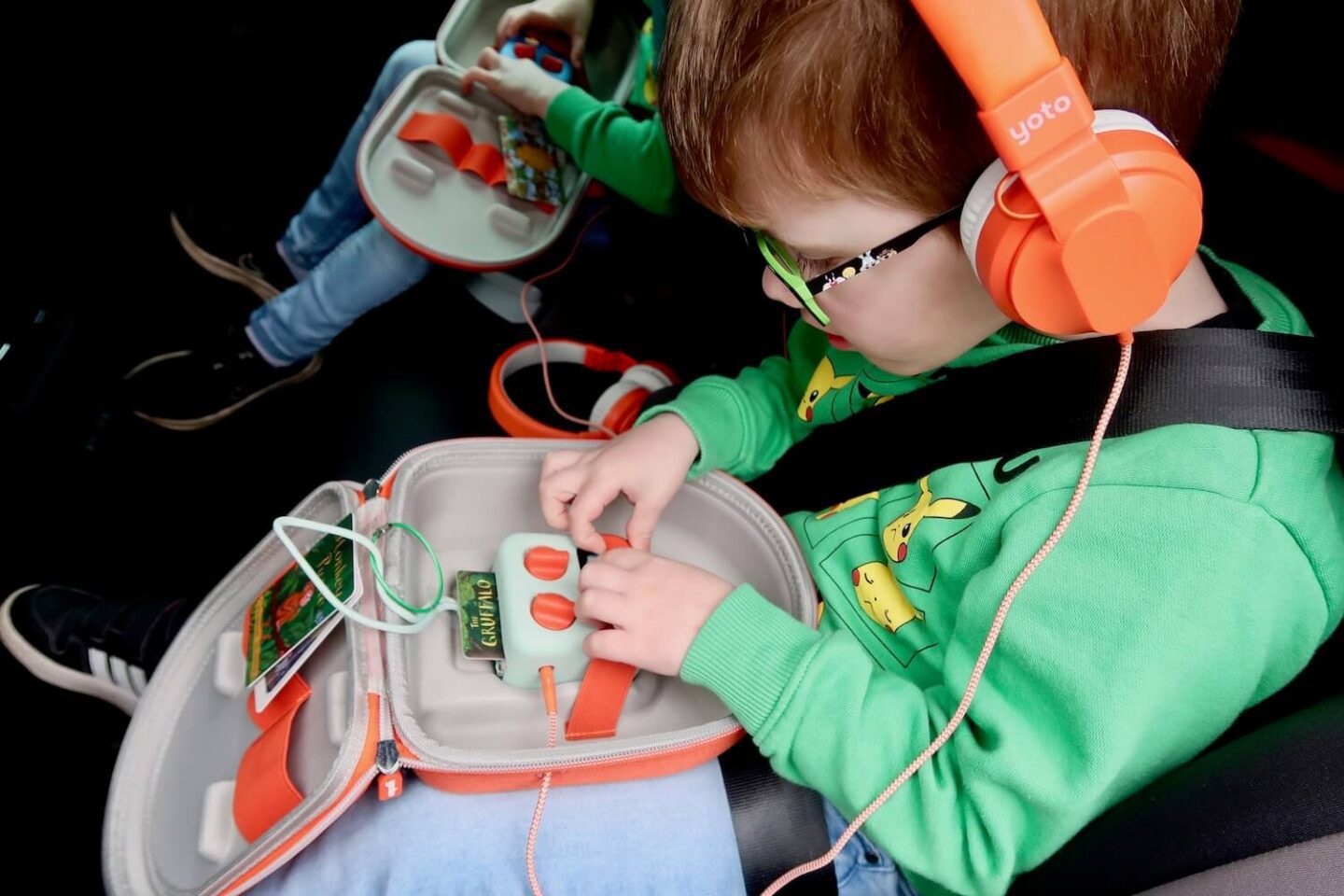 Not got a Yoto yet? I've secured a Yoto discount code to give you 5% off a Yoto or Yoto Mini. Use the discount code AFF-ODDHOGG5 at the checkout and start enjoying your new Yoto.
What Do You Need For Travelling With The Yoto Mini?
Yoto Headphones
At home we tend to listen to the Yoto out loud on it's built in speaker. However, on the train or in the car when the kids want to listen to different stories it's not always practical (unless you want to annoy everyone around you).
When you're using the Yoto Mini on the go you will likely want to invest in a pair of headphones. In theory any headphones will work, including wireless ones, but we have tried a few pairs and found that the Yoto headphones are best suited. Not surprising considering that is exactly what they're designed for.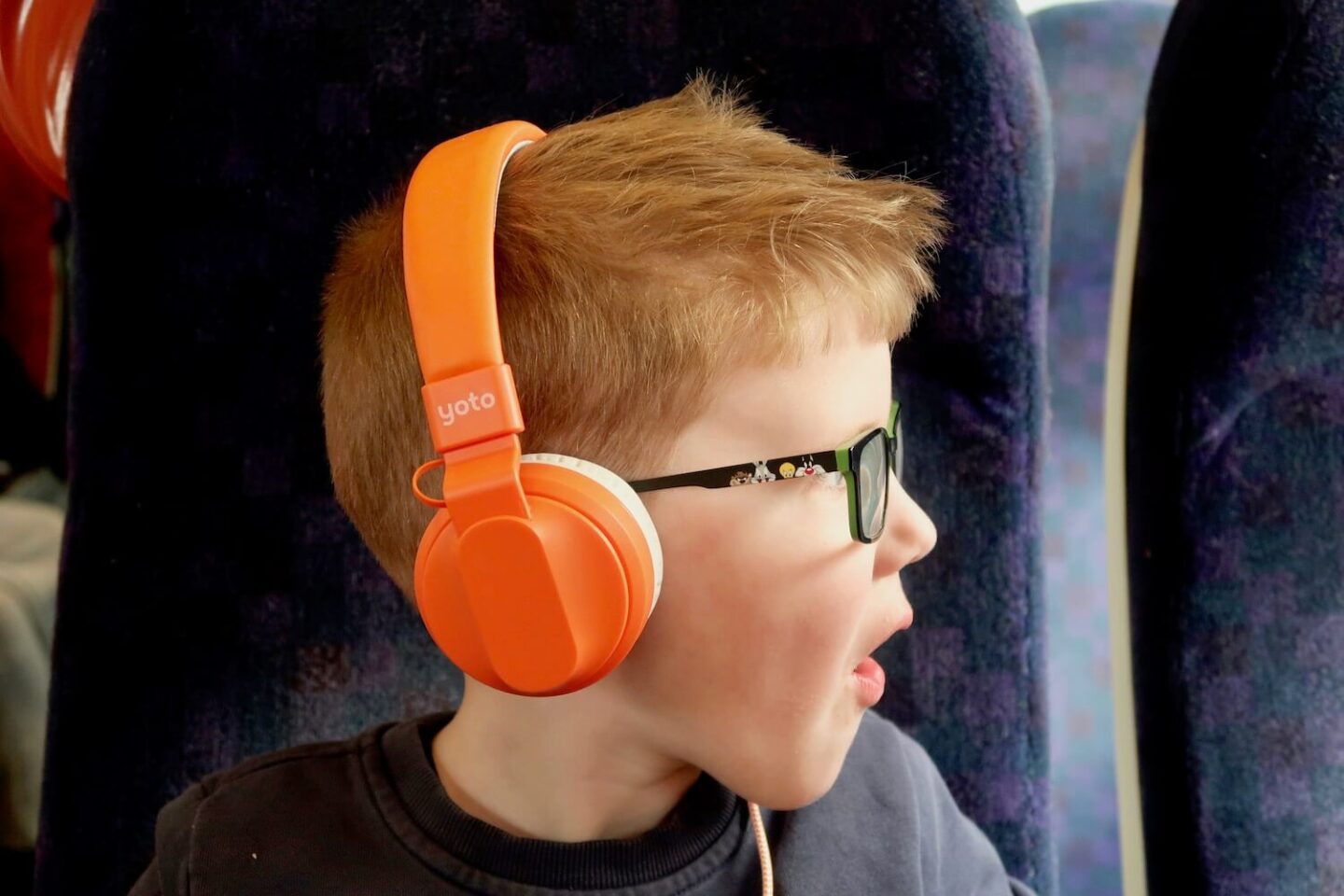 Yoto headphones are the perfect set up for little ears, but they are adjustable so they can grow with your child. They have a daisy chain feature, so you can connect multiple headphones together and have more than one person listening to the same Yoto.
Yoto Mini Travel Case
While you may argue that you don't strictly "need" one, a Yoto Mini Travel Case makes taking a Mini out and about much easier. The hard shell case holds a Yoto Mini (in it's adventure jacket if it has one), headphones, cable and up to 30 cards. There is a small hole in the side of the case for the headphone cable so that it can be listened to on the go.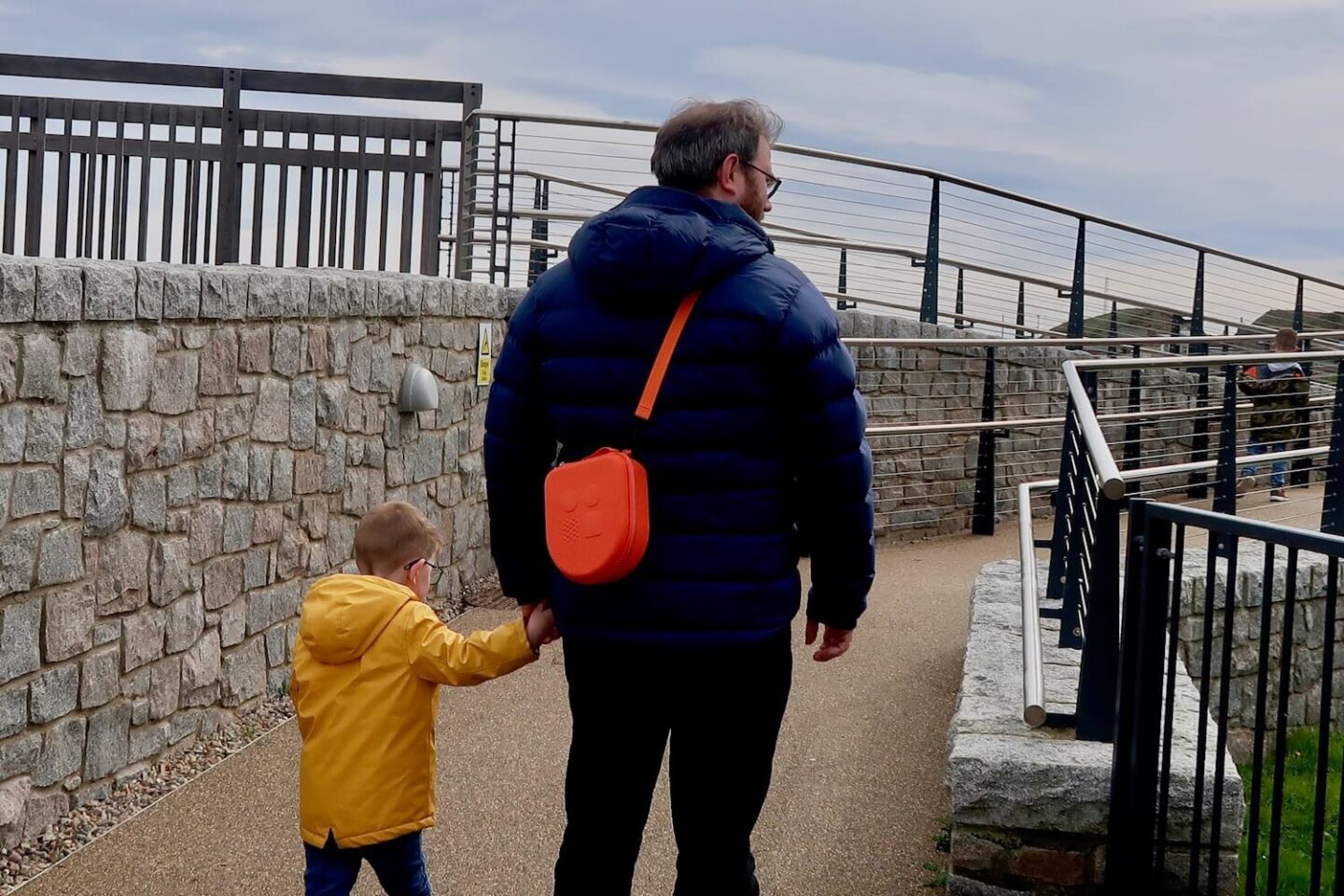 The Yoto Mini Travel Case has an adjustable shoulder strap. While I mostly make the children carry their own Yotos when we're out, when we are on the beach or at the park it is easy for us to take over for a while.
What Do You Need To Do To Prepare A Yoto Mini For Travel?
There aren't many things you need to do to if you're taking your Yoto out and about. The obvious first step is to make sure it's charged. The Yoto mini has up to 20 hours of use when it's fully charged, so you shouldn't need to charge it again while you're out and about.
The only other thing you need to check is that the cards you want to use are downloaded. All cards that have been previously played will be downloaded, so it is just new ones you need to check. Have the Yoto connected to wifi and switched on but not playing anything and then it will download anything it needs to. The best way to do this is to switch it on while it's on charge.
Looking For More Tips For A Yoto?